SharePoint Ticketing System for IT & HR Teams
Sharepoint ticketing system is a Microsoft ticketing system that is simple and customizable. Our Trouble ticket system ensures organization to handle every issue within a set timeframe. Assign every ticket to a specific team and have no confusion about which team should be working on the assigned tickets. Sharepoint helpdesk offers different ticket views to help you automate tickets based on priority, category, time, status, or groups. Teams like yours can provide support across IT support for employees, HR help desk, legal, finance and trouble ticket system or more.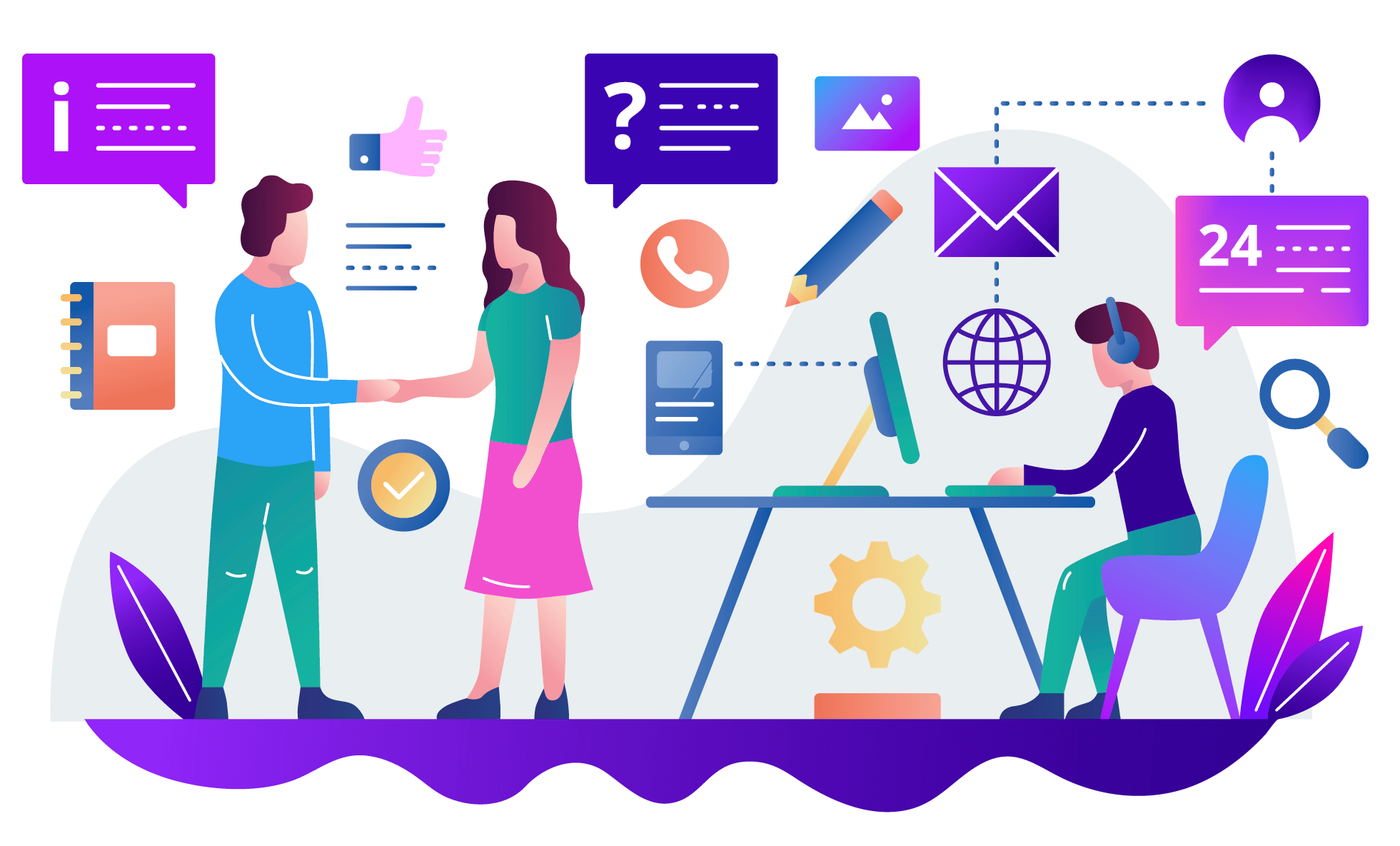 Customize the helpdesk to suit your needs
With this Sharepoint cloud helpdesk or IT / hr helpdesk streamlining custom needs, plenty of settings allows configuring your needs. Microsoft help desk software or Microsoft ticketing system helps you in the distribution of team tickets, priorities, email notifications, email ticket system an open ticket from email, and other operational tasks that help you run your support. This HR helpdesk can effectively utilize your team's productive time better and make the perfect support experience for end users.
Advance Actions - Review, Consult, Merge, Split & more
This IT / HR ticketing system or internal help desk allows your customer to raise a ticket from the portal and further allows them to check the status of their tickets on the fly also, the SharePoint helpdesk ticketing system helps them in finding solutions faster with a knowledgebase of similar issues & resolution provided earlier. It also helps in reducing the number of tickets you receive. SharePoint ticketing system helps in empowering employees to take quick action, review and escalate as and when needed.
Security, Identity & Access Management
Whitelisting & blacklisting of domains features avoid spams and harassments with Sharepoint helpdesk ticketing system. Secure and exclusive access for agents to work with predefined domains and email ids. At the service level, Office 365 uses the defense-in-depth approach to provide physical, logical, and data layers of security features and operational best practices in IT or HR ticketing system.  You can find more information here
Create a Sharepoint Helpdesk Reports
Productivity & customer experience enhancer reports track team performance, and customer satisfaction and identify low-hanging fruits to improve in no time with IT & HR helpdesk 365 In reports, you can analyze the number of tickets, created, resolved, or reopened.
Send customer satisfaction (CSAT) surveys as soon as the ticket is closed or resolved in IT or HR help desk
For one time purchase price,
For non profit organizations and govt funded educational institute pricing,